WE MET OUR GOAL OF $5,000 TO HAVE THE FINANCIAL FEASIBILITY STUDY COMPLETE AND ARE HALTING DONATION REQUESTS. SIGN UP FOR OUR NEWSLETTER TO STAY INFORMED ABOUT OUR ACTIVITIES.
WHY PORT CHARLOTTE SHOULD INCORPORATE

STOP the out-of-control collection of fees from MSBUs
CLEAN UP the appearance of Highway 41
PRESERVE AND IMPROVE our quality of life
RETURN TAX DOLLARS to our community
BUILD a community-centered local government
CONTROL future growth of Port Charlotte
Don't want to donate through PayPal? You can also donate via check to:

Incorporate Port Charlotte
P.O. Box 494277
Port Charlotte, FL 33949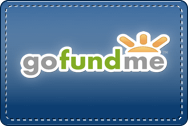 The immediate goal of the incorporation effort is to garner the funds necessary to commission a Feasibility Study to determine if Port Charlotte has the economic strength to become a city and, if so, at what cost. It is not a given that taxes will go up if we incorporate. It's likely they will stay the same or go down slightly.

If the Feasibility Study is positive, the goals of the actual incorporation effort would be to maintain a minimal level of staffing whenever possible. Municipal services would be contracted based on cost effectiveness and the ability to provide a desired level of service. Our intent is to work with the Charlotte County Government through local agreement or to have those services provided through contractual arrangements with a private contractor.
Click here for more information
The biggest concerns of most residents regarding the incorporation of Port Charlotte are:
1. adding more taxes
2. additonal layers of government
Neither of these outcomes are likely to happen because.......
City government replaces county government for decision-making on municipal services - replacement not addition. We decide how and where to spend the monies or whether we need them or not. We do not have to replace the Sheriff's Dept, Fire or EMS with our own city funded services. We could simply continue to pay the same rate as the existing MSTUs and MSBUs that currently fund these services.